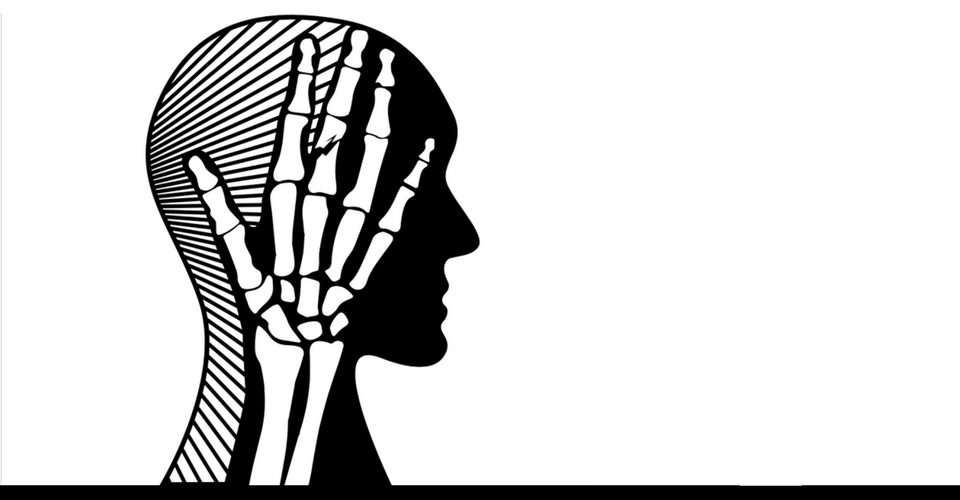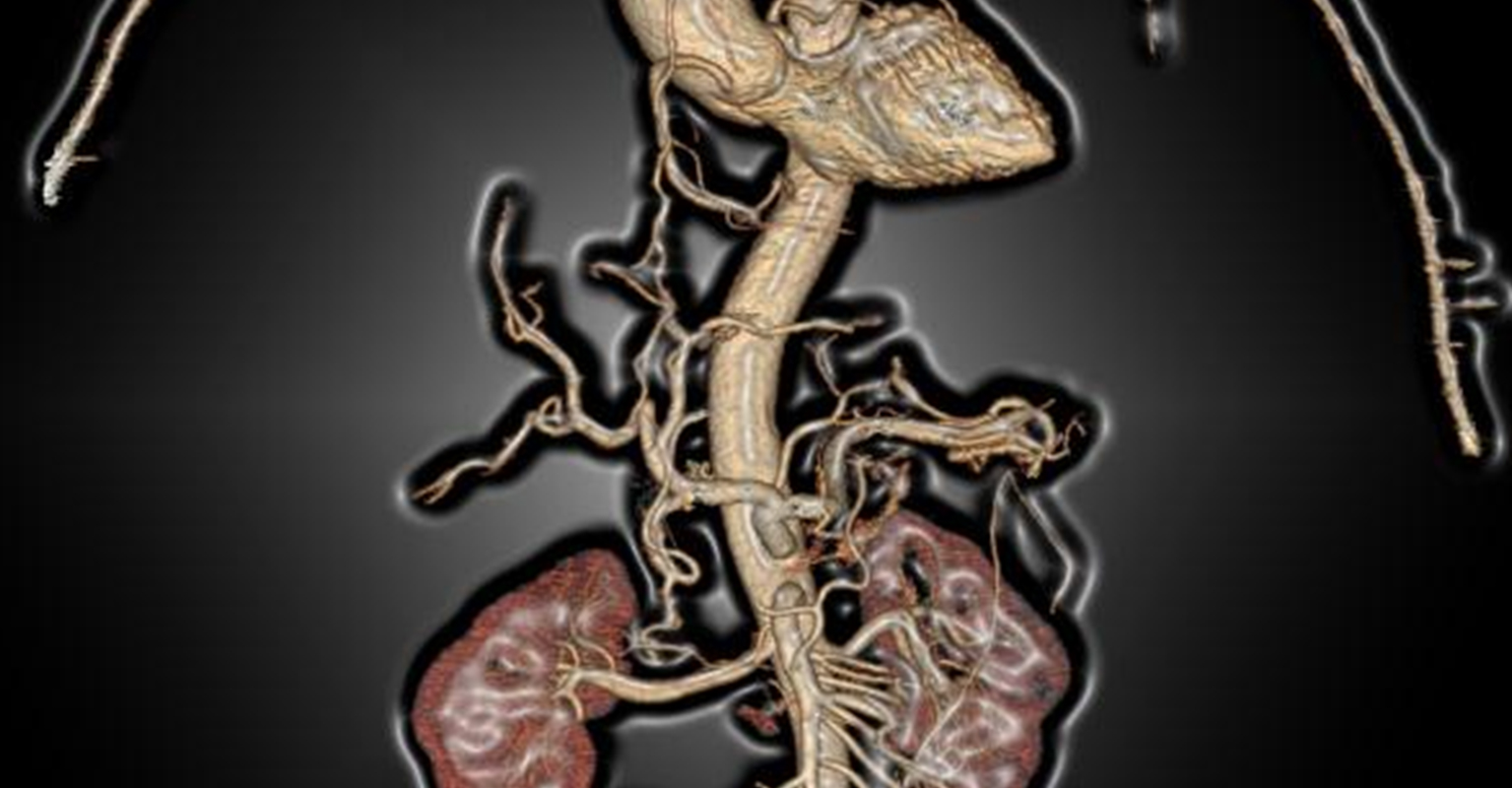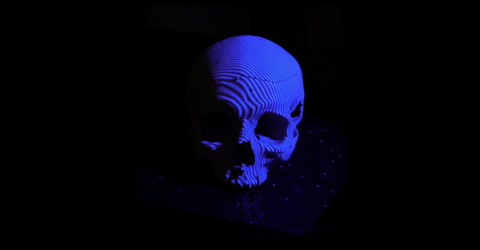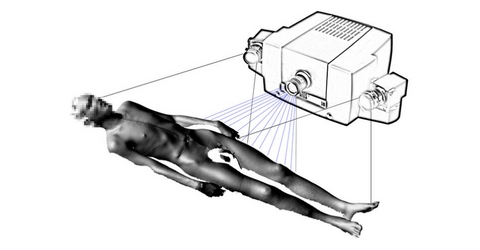 Unit of Forensic Imaging and Anthropology
The Unit of Forensic Imaging and Anthropolog is part of the Foresnisc Medicine and Imaging Section (SMIF)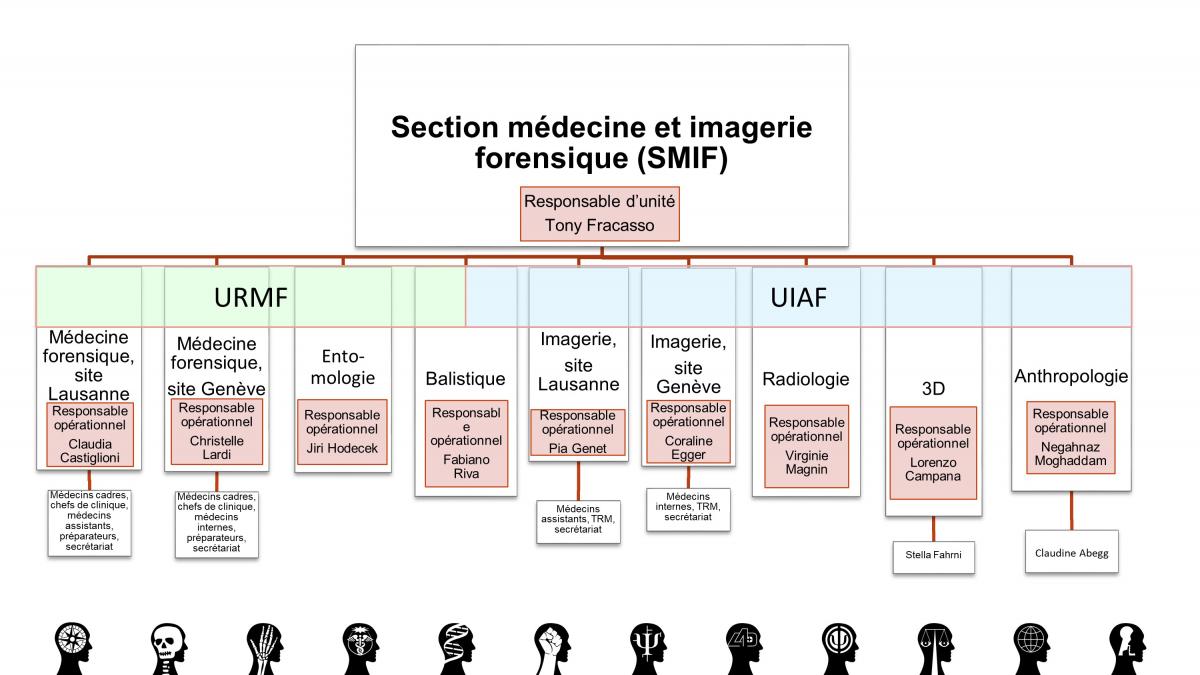 Main tasks
The UIAF performs at the request of the judicial authorities forensic imaging investigations, a technique that includes methods for acquiring and restoring images of the human body taking advantage of various techniques of imaging (e.g. CT-scan and MRI). Imaging investigations precede and complement the autopsy. Imaging techniques have the advantage of being non-destructive and the acquired data can be stored and reviewed later on.
Postmortem angio-CT is a minimally invasive imaging method that allows to investigate the details of the vascular system that can't be achieved with a conventional autopsy. This examination requires the administration of a contrast agent with an infusion pump. CT angiography enables the detection of a source of bleeding, a malformation of the network of blood vessels, arteriosclerosis lesions, occlusion of a vessel and the visualization of the vascular anatomy.
 
3D documentation wich allows reconstruction by virtual 3D modelling and 3D morphometric comparisons between the lesions and the suspected objects of causing the lesions.
 
Forensic anthropology uses scientific techniques borrowed to classical anthropology to identify decomposed remains of the human skeleton to determine the nature of the person (age, sex, height, etc.), to try to reconstitute his/her best possible physical appearance to help forensic pathologists to determine the manner of death (accident, homicide or natural death) and contribute to the elucidation of a crime.
Field of activity
The main fields of activity deal with postmortem investigation, clinical expertise and expertise on record. The UIAF also provides teaching and training to under-graduate and post-graduate students and also in continuing education. A wide variety of professions may be interestedv: medical doctors, pathologists, scientists, paramedics, judges, lawyers, police,...). The UIAF develops innovative research programmes in the field of forensic imaging.
Staff
The activities of the UIAF are provided both on the sites of Geneva and Lausanne. They are made under the responsibility of Prof Tony Fracasso, head of the unit. Please note that similar examinations will be carried out on-site in Geneva as of March 2016. The unit is made up of forensic doctors, radiologists, radiographers (TRM) and of a secretary.
The UIAF includes several disciplines and imaging equipments (CT scan, magnetic resonance imaging (MRI) (from November2014)).
The UIAF also welcomes interns and visiting researchers for varying periods, including medical students and foreign doctors who wish to specialize in forensic imaging.
Former invited medical doctors : Dr Andrea Perini, Italy; Dr Jessicca Vanhaebost, Belgium; Dr Mario Fuiano, Italy; Dr Sébastien de Froidmont, Belgium.
Equipments