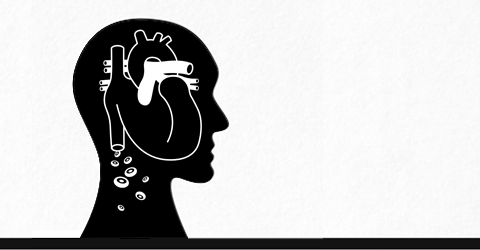 Unité facultaire d'anatomie et de morphologie (UFAM)
Les formations offertes par l'UFAM
L'UFAM assure l'enseignement de la morphologie (anatomie, histologie et embryologie) au sein de la FBM:
enseignement pré-gradué pour les étudiants de médecine, les étudiants du programme Passerelle, les étudiants de l'École de biologie, les étudiants de la HESAV et les maitres de sport,
enseignement post-gradué pour les médecins-assistants (cours, formation FMH),
formation continue pour les médecins spécialistes.
 
Les axes de recherche de l'UFAM
En répondant à sa mission principale représentée par l'enseignement, l'UFAM développe sa recherche dans le cadre de nouveaux outils pédagogiques intégrant l'imagerie médicale (CT-scan, angio-CT-scan, IRM, angio-IRM, scanner de surface), le 3D printing, l'anatomie clinique et l'histologie virtuelle.
L'UFAM développe en outre des activités de recherche médicale dans les domaines de la morphologie et de la pathologie humaines, visées à améliorer les connaissances sur la physiopathologie, l'interaction entre organes et systèmes, ainsi que sur les marqueurs de fonction et de dysfonction tissulaire (notamment d'ischémie myocardique précoce), en tissant des collaborations avec d'autres équipes, prioritairement au sein du CHUV, de l'UNIL et du CURML.
Travaux de masters effectués
2012, Raphaël Ayer : « Étude d'un nouvel outil didactique pour l'apprentissage de la vascularisation du genou en première année de médecine ».
2014, Anne Huguenin : « Étude anatomique et enseignement pratique du plexus brachial en relation avec l'imagerie tomographique ».
2015, Anthony Oliveto : Étude anatomique du carrefour postérieur formé par le tendon du muscle long fléchisseur de l'hallux et la poulie rétrotalienne ».
2016, Mihailo Obrenovic : « Vascularisation du cou et de la tête révélée par imagerie médicale et par dissection : élaboration d'un nouvel outil didactique pour l'enseignement ».
2017, Yohan Guichoud : « Étude de la vascularisation de la hanche par angiographie post-mortem et dissection ».
2017, Olivier de Boccard : « Étude anatomique et enseignement pratique de la vascularisation du membre supérieur, en relation avec l'imagerie tomographique ». 
2019, Frédéric Thévoz : « Tableau lésionnel des victimes d'accidents de la voie publique : Approche multimodale comprenant l'autopsie médicolégale, le CT-scanner post-mortem et le protocole Multiphase Post Mortem Computed Tomography Angiography (MPMCTA) ». 
2018, Harold Eisner: "Vaccine injection in the deltoid zone: needle length and anatomical risks. An observational prospective study and a cadaveric study".
2020, Paul Tachet: "Développement d'outils pédagogiques pour l'apprentissage de l'anatomie du cœur". 
 
Publications